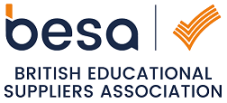 SchoolBooking is a member of the British Educational Suppliers Association.
Visit us on the BESA website
Who's it for?
Designed specifically for use by education establishments including Schools, Academies, Colleges, Trusts and Districts, SchoolBooking operates as a cloud service worldwide.

Platform integration
SchoolBooking is a MS Partner and listed in the Azure marketplace. This allows you to connect SchoolBooking seamlessly with Office365.
Visit us on Microsoft Azure Marketplace
MIS / LMS Integration
We integrate with MIS platforms eo ensure that lessons, cover, rooms and staff are always up to date.
Our Customers Rate Us
We care what our customers think,
our reviews reflect this...
4.69 out of 5.0
Customer Reviews